Discover more from The Future is Digital
Essays about digital tech and the future of business in the Caribbean 📝
CSat, NPS and other market research tools
Part 10 - Customers 2.0, continued
A busy week for me this week. I have some thoughts about the Apple Keynote and particularly about Digital Transformation and Photography. I'm hoping to write it up soon.
On to the issue:
---
Following on from part 9, I attempt to look at how you can harness the information learned in that article and how you can start to address some of the questions raised. This is still a piece of Stage 3 of the five stage Digital Transformation Methodology, Using the 5 Levers of Digital Transformation and more specifically Customers.
Market Research
At its most basic level, it is crucial to conduct a detailed market research analysis. This report should include some of the findings revealed in the early stages of this methodology. The Audit phase is used to identify your strengths and weaknesses and the opportunities extracted from the JTBD (Jobs To Be Done) model. We need to look through the lens of the customer and how the customer behaves in the market for it to have any meaning. Don't spend too much time and money on doing this, as it is only a simple starting point to enable the starting process once up and running.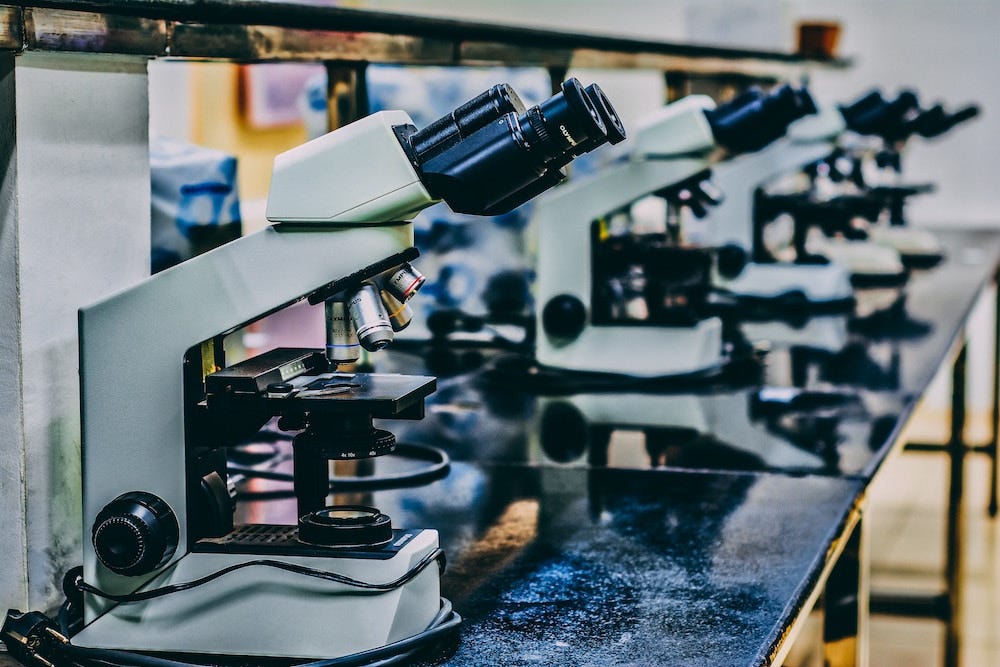 Photo by Ousa Chea on Unsplash
To help, a couple of simple tools exist we can leverage to conduct that research, let's look at a couple of examples.
Customer Satisfaction Survey (CSat)
A customer satisfaction survey is a way to identify if your products and services meet or surpass your customer's expectations. The reason to conduct a CSat is to gauge purchase intentions and estimate customer loyalty. This Key Performance Indicator (KPI) is often used in developed businesses as part of an overall scorecard of the health of the business. Small businesses tend to focus on sales figures, profits and cash-flow — which are all essential to operations — but other less-definitive KPIs are also necessary for businesses to assess their potential growth.
Being that the CSat is a reasonable indicator of intention to purchase and loyalty, it follows that good Csat scores indicate potential future revenue. CSat surveys may be conducted in several ways, both simply and cheaply. There is a whole discipline centred around proper CSat construction and administration, something I have neither the time nor the expertise to go into detail here. I will, however, touch on a few tools and resources further down.
Net Promoter Score (NPS)
The Net Promoter Score, or NPS, is used either in conjunction with or as an alternative to a classic CSat survey. Today, more than two-thirds of the Fortune 1000 companies have adopted NPS as their primary tool to measure satisfaction for its simplicity and its non-invasive administration.
Some of the criticism of CSat surveys is the amount of friction created for the user; often, the respondent has to sit through multiple pages of questions and use up many minutes of valuable time. I've sat through some of Microsoft's more detailed surveys and spent over 20 minutes to answer the full survey. Not everyone you ask is willing to do that. NPS, however, can be as simple as a one-question survey.
The primary aim of NPS, as the name suggests, is to assess the likelihood that your customers recommend (promote) your products and services to their entourage. It's an indicator of the power of your word of mouth network if you will. Being that that type of network is still in use and very important to Caribbeans, in my opinion, the NPS is the most useful of the options to judge your business.
An NPS score can range from +100 to -100, the former indicating that 100% of your customers are highly likely to promote you to their peers. Later, conversely, 100% will not in any way promote you. The NPS is calculated using basic statistics, and a positive score (i.e. > 0) is considered a good score. Anything north of 50-70 is considered excellent to exceptional and is rare. If you do your own NPS and get 3, for example, that's good and shows you're on the right track!
You've all taken part in NPS surveys and possibly haven't realised it. If you have a survey question graded from 0 to 10, where 9 and 10 are the best possible feedback options for the company surveying you, then it is no doubt an NPS exercise. Answering 9 or 10, tells the business that you are Promoter. Interestingly, you are noted as a Detractor if you answer between 0 and 6, leaving 7 and 8 Neutral, or Passive.
I have a simple Excel sheet that automatically calculates your NPS based on the responses to your surveys if you'd like a copy reply to this email stating as such.
Tools and resources to build out surveys
As promised, here are a couple of tools and resources to help you build and administer your studies:
Qualtrics is one of the leaders in this field. Qualtrics was founded in 2002 and offers subscriptions to measure customer satisfaction, amongst other KPIs (Customer Experience, Employee Experience, Product Experience, Brand Experience and Online Samples) on an ongoing basis. Qualtrics was a profitable start-up and had started a systematic growth plan, recently purchasing Delighted in 2018. However, at the end of 2018, SAP purchased Qualtrics and operates the company as a subsidiary. It is widely used in both the business and academic worlds, and you find its statistical analysis cited in many journals.
For a more DIY solution, SurveyMonkey is an excellent choice. Not only do they have lots of ready-to-use templates available, but their documentation and explanations of the tools are excellent. For a novice, this is one of the best places to start. It was founded in 1999 and boasts over 25 million users currently.
For an even more basic solution, users of either Office365 or Google Apps can employ the built-in tools — Microsoft Formsand Google Forms- that let you build out forms for your customers to answer questions. They are great starting points for a small project or to prototype a more significant study in the future.
Lastly, don't forget this aspect when evaluating new software, you wish to integrate into your operations in the future. Many of today's SaaS applications include the ability to run and analyse simple NPS studies directly from the application. These are generally customer-facing or customer-concerned tools like CRM and Help Desk applications, but many more are seeing the value in understanding the relationship customers have with you and your business.
---
I hope this helps you in your own Digital Transformation process. If you have any questions or want to discuss your projects, please let me know, I'd be only too happy to see how I can help out, email me at info@dgtlfutures.com.
---
If you haven't read the earlier articles in the series, I encourage you to do so to get a better overall picture of the methodology. I've included an index here for your convenience:
Part 1 - Auditing your current state
Part 5 - Turning data into business value
Part 6 - The 5 step Digital Transformation methodology
Part 7 - Segmentation and targeting
Part 8 - The Value Proposition
Admittedly, Part 6 should have been Part 1 in hindsight!
---
Reading List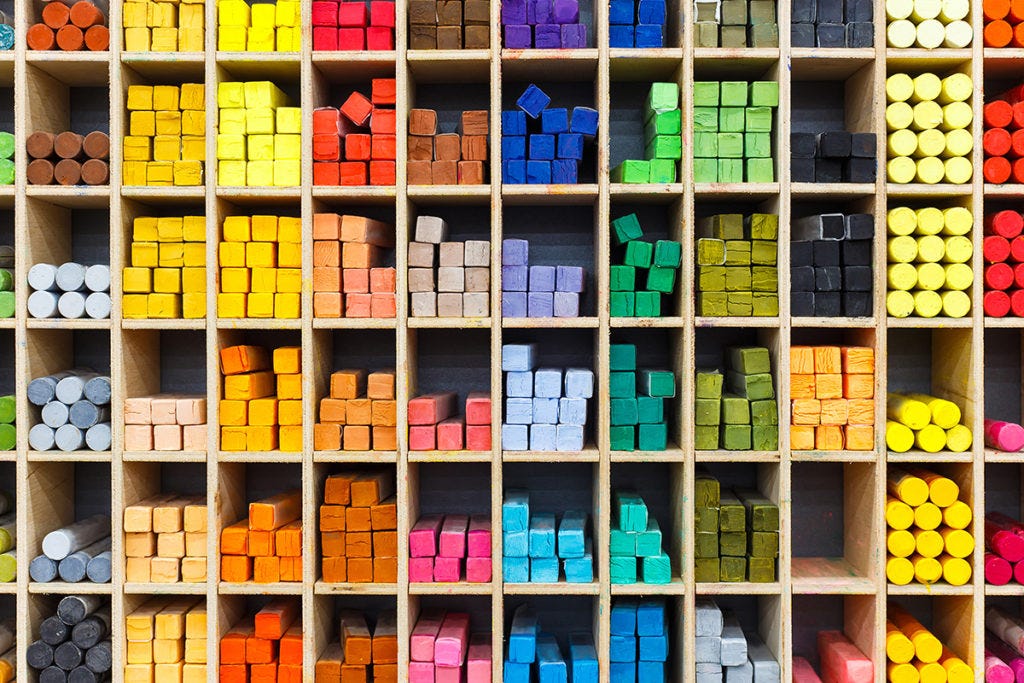 Can AI make shopping stress-free? - news.microsoft.com
This article hints at one of the problems of this new digital paradigm, choice. I talked about it in Customers 2.0, Networked, Connected and Interactive. What Microsoft is alluding to, is a strategy to aid your customers with that abundant choice.
---
The Future is Digital Newsletter is intended for anyone interesting in learning about Digital Transformation and how it affects their business. I strongly encourage you to forward it to people you feel may be interested. If this email was forwarded to you, I'd love to see you onboard. You can sign up here:
Visit the website to read all my articles and continue the discussion in the Slack group.
Thanks for being a supporter, have a great day.
---
Thanks for being a supporter, have a great day.